2021-02-16 18:32:21 ใน งานบริการ »

0
1007
HAINAN ATLANTIS SANYA
Country: Sanya, China Year: 2018
Equipment: Sand Filter, Denitrification Filter, Protein Skimmer,Ozone Contact Chamber, GAC Filter, Pump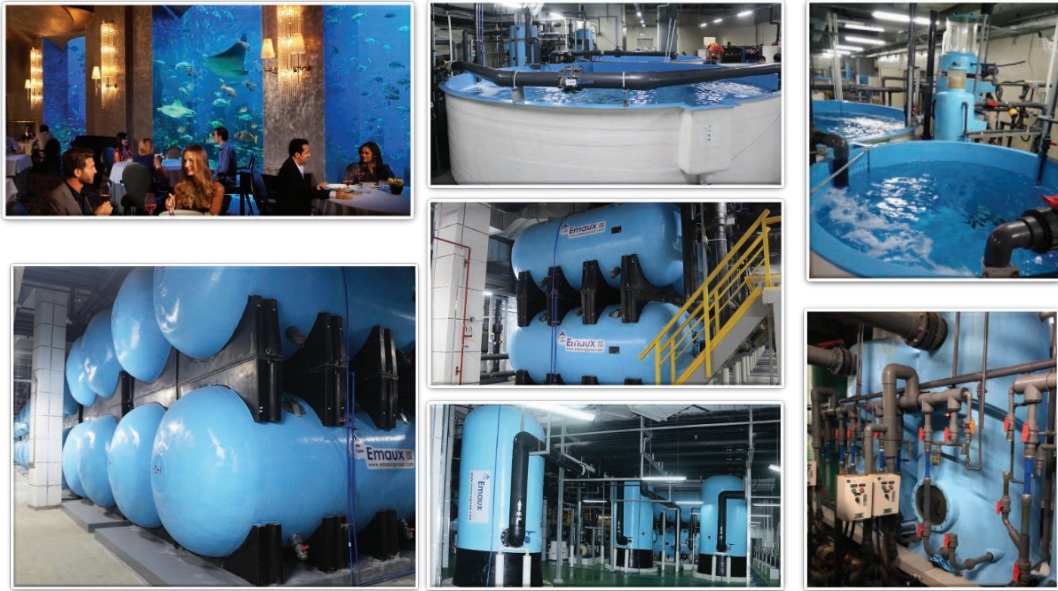 ZHUHAI CHIMELONG OCEAN KINGDOM
Country: Zhuhai, China Year: 2013
Equipment: Sand Filter, Denitrification Filter, GAC Filter, Ozone Contact Chamber,Pump, ProteinSkimmer, Dosing System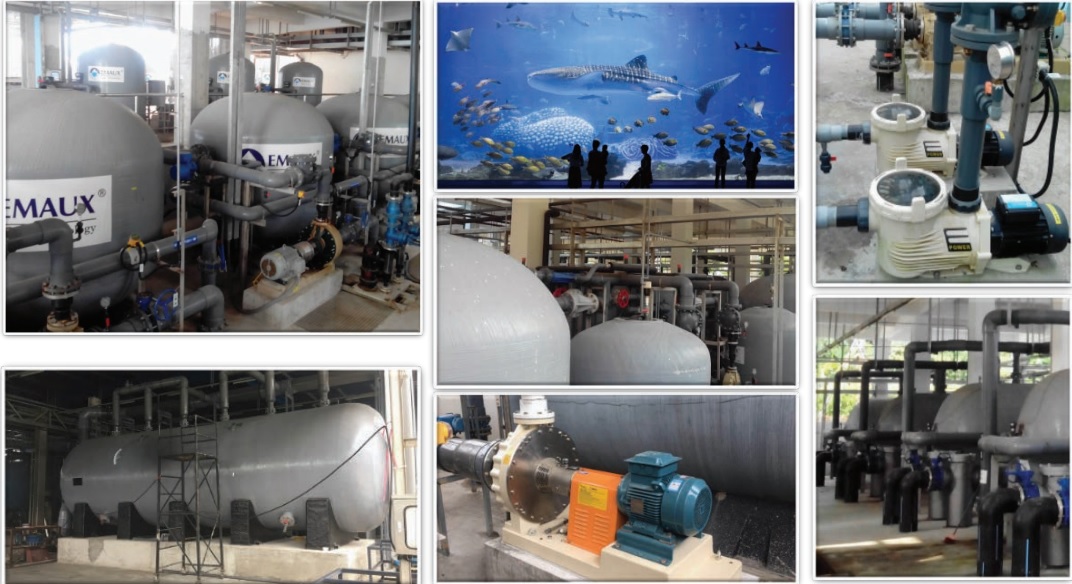 HONG KONG OCEAN PARK
Country: Hong Kong, China Year: 2013-2015
Equipment: Sand Filter, Ozone Contact Tank, Foam Fractionator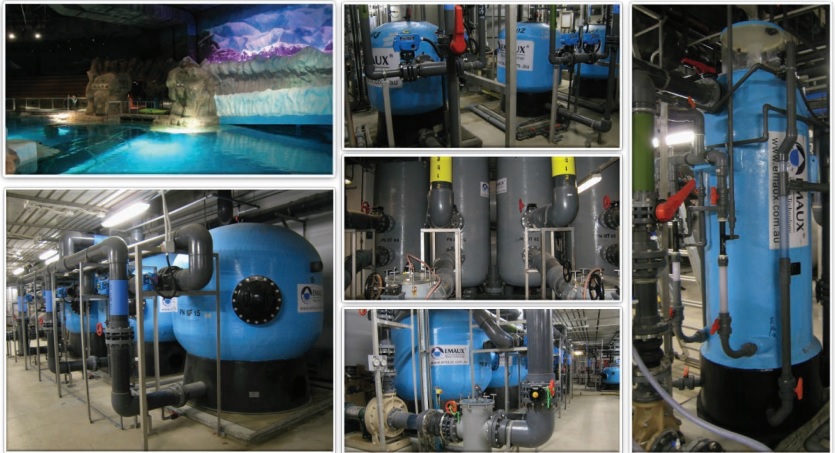 CAIRNS AQUARIUM
Country: Cairns,Australia Year: 2018
Equipment: Sand Filter, Protein Skimmer, Bag Filter, GAC Filter, Ozone Contact Tank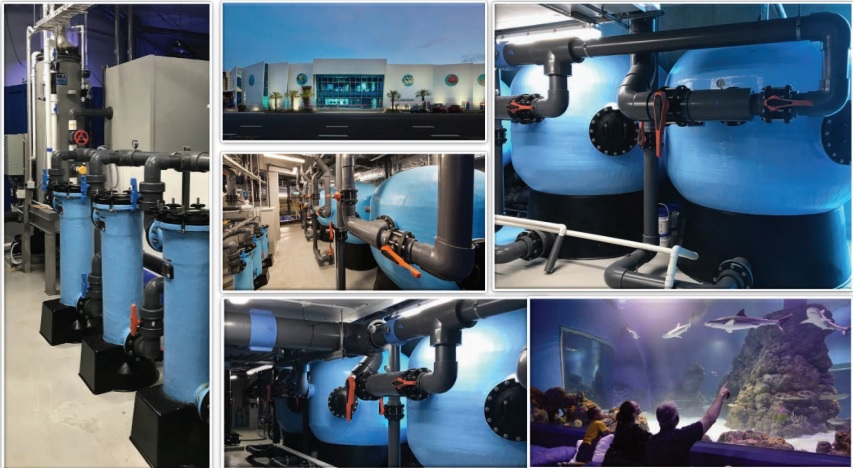 CHONGQING ANDOVER OCEAN PARK
Country: Chongqing, China Year: 2017
Equipment: Sand Filter, Denitrification Filter, GAC Filter, Pump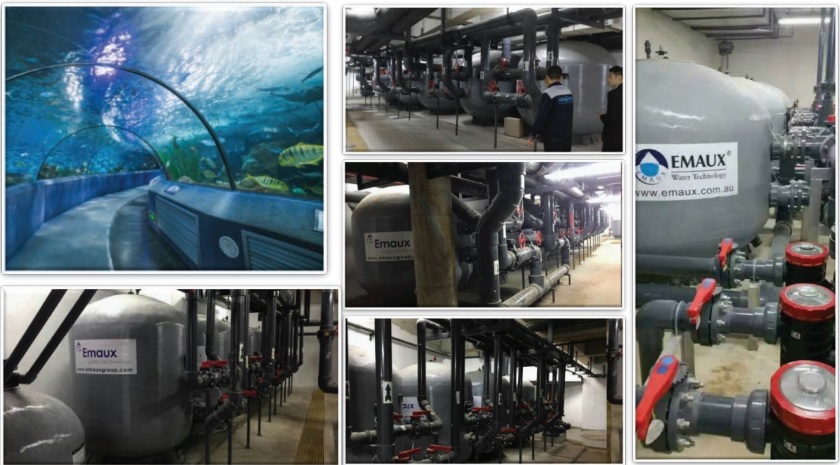 HUNAN YIYANG HONEY BAY
Country: Hunan, China Year: 2017
Equipment: Sand Filter, Pump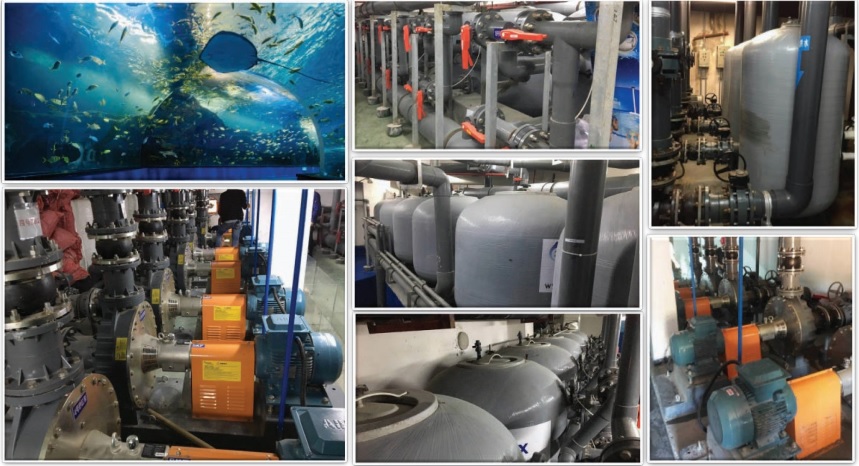 WUHU MACROLINK BELUGA OCEAN PARK
Country: Wuhu, China Year: 2016
Equipment: Sand Filter, Pump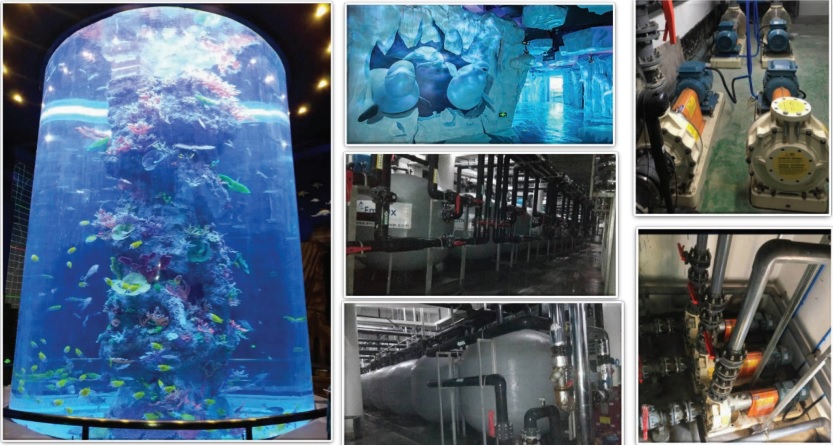 SHANDONG RIZHAO OCEAN PARK
Country: Shandong, China Year: 2018
Equipment: Sand Filter, Ozone Contact Chamber, GAC Filter, Pump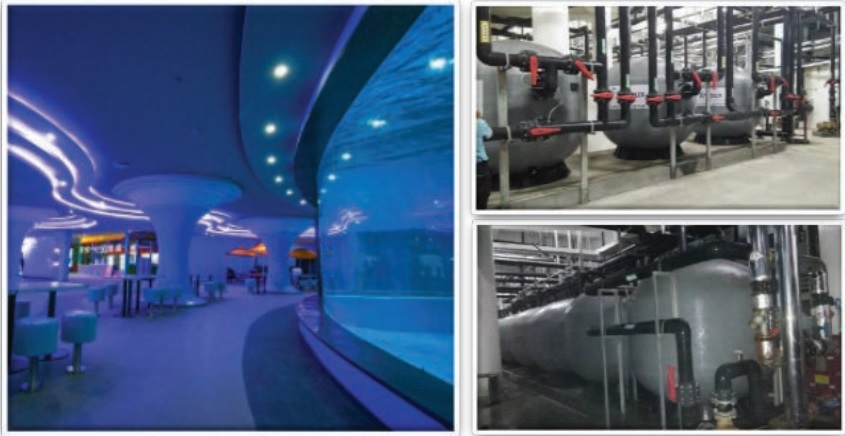 Life Series Aquaculture Filter
---
EXCLUSIVE FILTRATION AND BACKWASH RESULT
For koi pond, aquaculture, and aquarium
Bobbin-wound reinforced fiberglass tank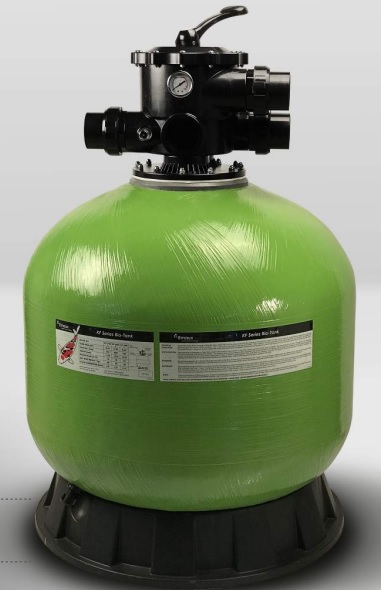 Max Operating Pressure
36psi (2.5bar)
Max Temperature
43°C (109°F)
Suggested Media
Biological Media
Pool & Spa Equipment
---
Biological Filtration System
is environmentally friendly
with good filtration and backwash performance. It solves the traditional problems of sand
agglomeration in the tank. Designed not only with a modern appearance, but it also
significantly reduces the size of the filtration system compared to traditional installations.

About Biological Filtration
Biological filtration takes place when the beneficial
bacteria breed inside the special filtration media in the
tank. These bacteria efficiently convert the ammonia to
nitrites, and then to less harmful nitrates.
About Physical Filtration
When water passes through the filter tank, large
particles are trapped by the biological filter media. The
small particles are also blocked by the linked biological
filter media. After certain period of time, those particles
accumulate and the pressure inside the tank increases.
The particles can be cleared and the pressure released
by backwashing the tank.
---
Typical Installation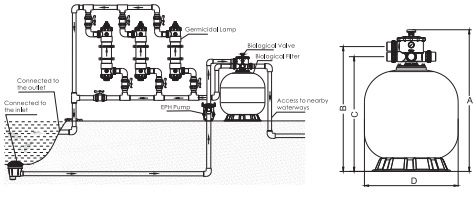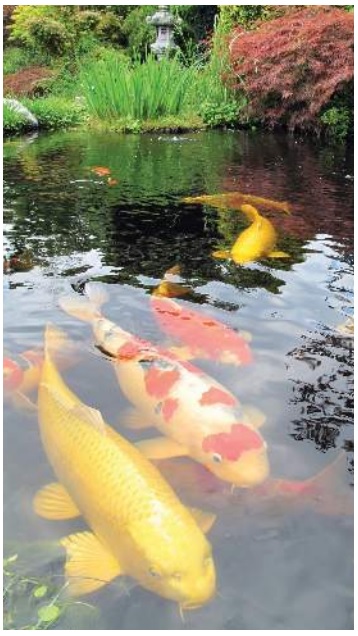 Product Information and Dimensions:
Emaux Bio-ring media is included with each filter

Code
Model
Pond
Volume(m3)
Valve
Connection
Max Flow Rate
Biological
media(kg)

A
mm
B
mm
C
mm
D
mm
88015966
LF700
30
2.5" / 75mm
230lpm 14m3/h
30
1126
1030
933
723
88015967
LF800
40
2.5" / 75mm
300lpm 18m3/h
45
1234
1155
1058
800
88015968
LF900
50

2.5" / 75mm

350lpm 21m3/h
60
1334
1242
1145
900
---

FOS Series UV-C Disinfection System
ACHIEVE UP TO 98% STERILIZATION RATE
Specialized for fish aquarium and aquaculture

CONTROL FISH POND INFECTION AND DISEASES

FOS series UV-C disinfection system is an effective product to kill
bacteria and other microbes that pass through from the tube as a
result to maintain bacteria-free and purified water in your fish pond.
1. High-quality UV-C lamp which can achieve 98% sterilization rate
2. The durable UV-C lamp has a long lifespan, more than 10,000 hours
3. High-quality quartz tube provides more than 99% transmittance rate

Product Features

1. Adjustable brackets for simpler and flexible installation
2. Available in 50Hz or 60Hz with 220V
3. Four models 15W, 25W, 30W and 55W are suitable for fish pond sized up to 14m³

Specification
Code
Model
Flow rate
(m3/h)
Fish Pond
(m3)
Input Power
(W)
Connection
88046317
FOS-UV-5T
14.4
5
15
1.5"/ 50mm or 2" / 63mm
88046318

FOS-UV-7T

14.4

7

25
1.5"/ 50mm or 2" / 63mm

88046319

FOS-UV-8T

14.4

8

30
1.5"/ 50mm or 2" / 63mm
88046320
FOS-UV-14T
14.4
14
55
1.5"/ 50mm or 2" / 63mm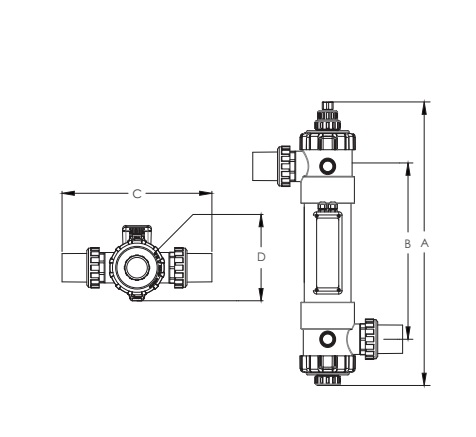 Product Dimension
Code
A
(mm)
B


(mm)

C




(mm)

D




(mm)

FOS-UV-5T
694
431
180
166
FOS-UV-7T
694

431

180

166

FOS-UV-8T

1144

881

180

166

FOS-UV-14T

1144

881

180

166
Installation